Straightening Your Teeth With Invisalign
Posted by Lone Star Dental Care Aug 20, 2019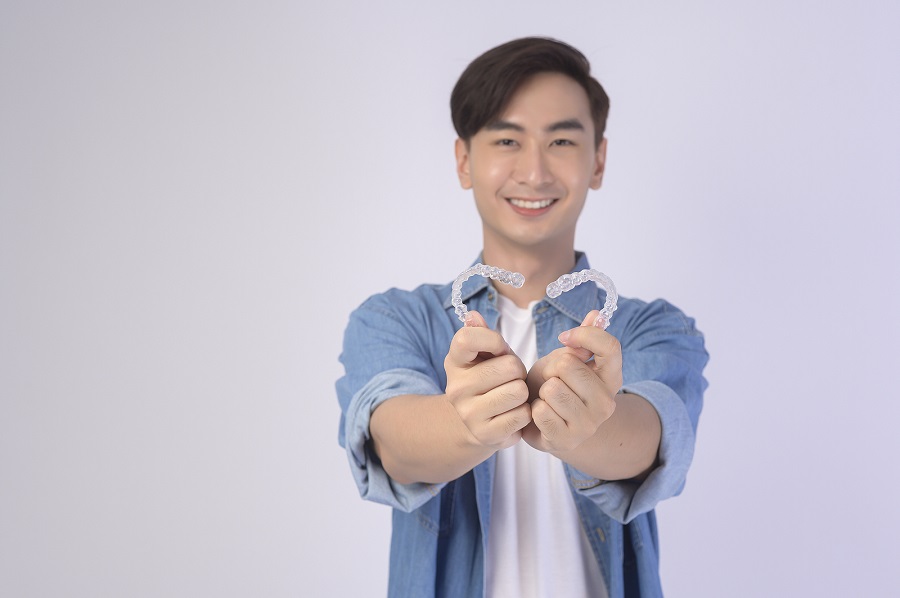 There is nothing new about orthodontics, patients have been using conventional metal braces for years to straighten and realign their teeth. What is new is Invisalign, a method that arrives at the same results but does it virtually invisibly. Lone Star Dental Care is a wonderful new approach to straightening crooked teeth, especially for those people who are concerned about wearing noticeable metal braces for months on end. When you opt for Invisalign, the treatment time is less and it is predictable. With braces, it is hard for the dentist to predict when they will have done their job. With Invisalign, the dentist can tell you exactly when your teeth will be straight and perfectly aligned.
Advantages of Invisalign
As the name indicates, Invisalign Frisco is virtually invisible. The entire process consists of a series of clear aligners whose designs are pre-determined through a complex computer program that uses a series of finite measurements taken by your dentist. Each aligner is worn for two weeks, during which it slowly exerts a tolerable pressure on your teeth, moving them into the desired position. When one aligner has reached its limit, it is replaced by the next. After a year or so all aligners will have been exhausted and your teeth will be perfectly straight. When you wear traditional metal braces, once they are on, they are on for the duration of the program. For as long as you wear them you can expect to have difficulties eating and keeping your teeth clean. Invisalign can be removed; although they must be kept in place for 22 hours out of 24, it still gives you the opportunity to eat what you want with no difficulties and you can brush and floss as normal.
Invisalign From Lone Star Dental Care
If your teeth are crowded, misaligned or spaced improperly you should consider contacting a dentist that offers Invisalign North Dallas, you will be happy you did. Lone Star Dental Care is committed to providing our patients with beautiful, healthy smiles. Dr. Vahadi has over 20 years of experience helping his patients achieve straight smiles. Call us today to schedule your consultation!