Introducing Our New 3D CBCT Machines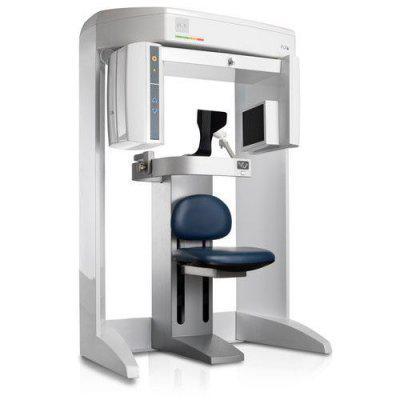 3D CBCT machines are the latest technology used by dentists to enhance how to view dental treatment areas. These machines are upgradeable and dedicated to offering maximum fields of view (FOV), V8, V10 and V17. By using these images and sizes, Dr. Vahadi has the ability to focus on what type of treatment you need or want. Whether you are interested in implants or in need of a type of oral surgery, these new tools allow for clearer images and make for easier treatments. The CBCT machines also offer 2D panoramic capabilities, allowing for full scope viewing and uses only the most advanced software to allow our team to view your images and pinpoint problem areas.
The Benefits of High-Resolution Imaging
The benefits of this latest technology are widespread—with high-resolution of scaled images, Dr. Vahadi can easily locate issues where patients may be suffering while also having the advantage of dynamic viewing when it comes to treatments. This alleviates patients' worries during procedures by ensuring they are receiving only the best treatments available, featuring the most advanced technology in the field. For dental professionals, this tool allows for a faster diagnosis and an easier and safer treatment. Dr. Vahadi and the staff here at Lone Star Dental Care hope to use this latest high-resolution imaging technology to help provide our patients with excellent care, achieving the level of oral health everyone deserves. This system will be used to accommodate our dentist, Dr. Vahadi, to capture select treatment areas for survey, implant, bone-grafts, oral surgery, orthodontics and endodontics. If you are seeking treatment and feel you can benefit from this new line of 3D CBCT Machines, give us a call today!