KaVo NOMAD™ Pro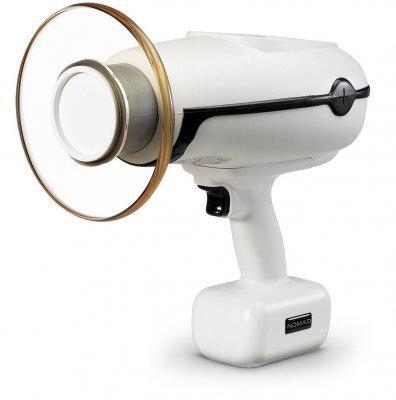 We are proud to say that Lone Star Dental Care offers the latest technology in x-ray units: the KaVo NOMAD Pro. This tool allows dental professionals to experience a degree of freedom within the confines of their office by providing much-needed instrument portability. The KaVo NOMAD Pro has great deal of features with its imaging technology safety, as well as freedom to move around within our office. It's the piece of equipment many dental professionals have been seeking to preserve the quality of your dental images while delivering exact and repeatable exposures. By implementing the latest technology in the world of x-rays, we now have the ability to provide the highest-quality precise images and preserve them. Other KaVo NOMAD Pro features include:
The exceptional battery life that easily keeps up with a practice's heavy demands and fast-paced treatment
Operator protection with a state-of-the-art shield provided to keep scatter and direct radiation at bay
Radiation leakage shielded by the housing that surrounds the backscatter shield and X-ray tubes
The New Age of Freedom
Having the ability to move from a wall-mounted x-ray machine to a portable one is a step in the right direction for our team at Lone Star Dental Care. No longer will our patients wait to know the results of their x-rays because the KaVo NOMAD Pro gives caregivers the ease of moving from patient to patient, with no worrying of delays or stationary equipment. For those who are suffering from oral pain or other types of dental issues, this newest technology allows Dr. Vahadi and the entire staff at Lone Star Dental Care to ensure the well-being of each patient. Call our dentist office today for an appointment or schedule one online—you may be a candidate for the KaVo NOMAD Pro.